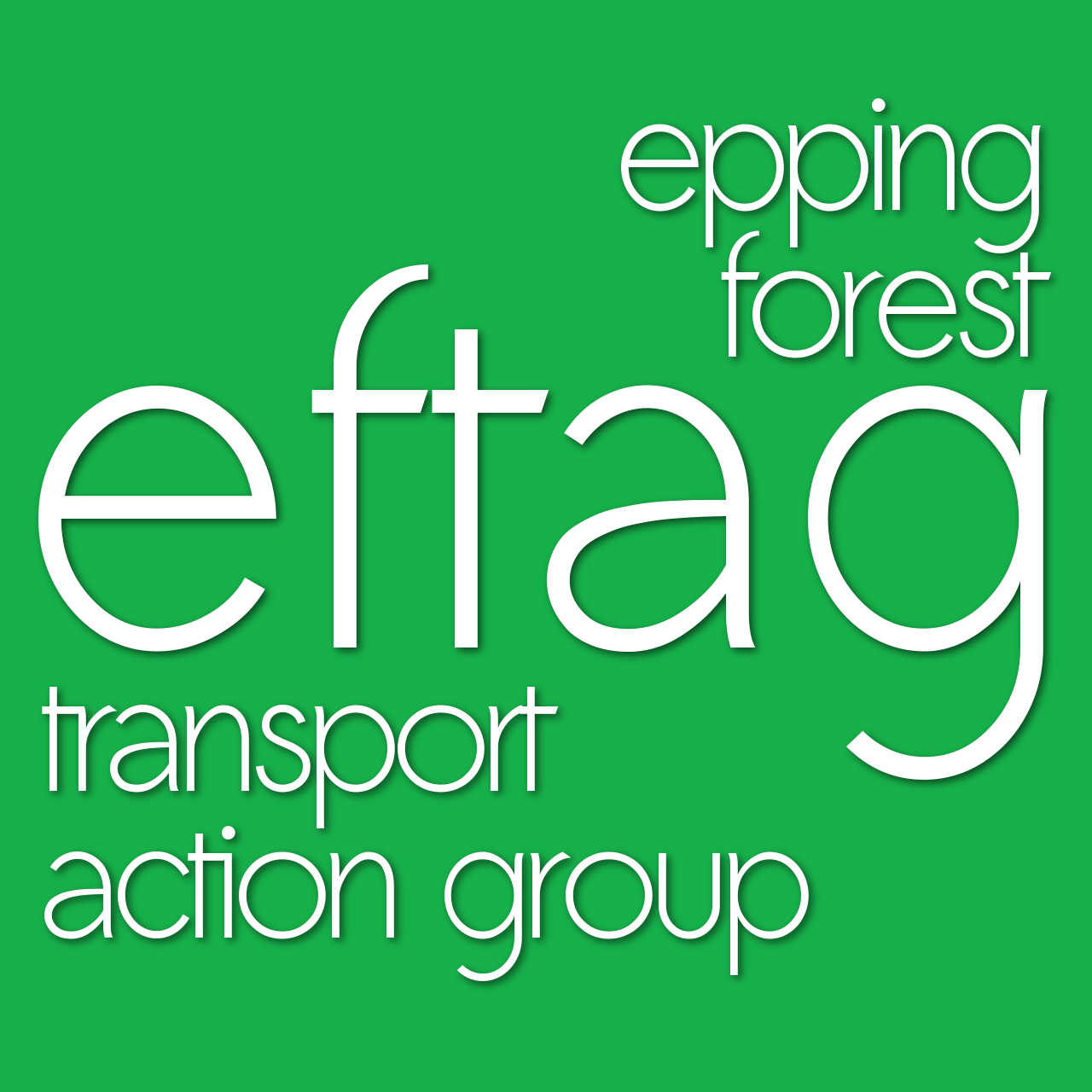 Join The Conversion
Hello, and thanks again for signing up to our emails. We're EFTAG (Epping Forest Transport Action Group), a group of people concerned about (and inspired to help improve!) local transport infrastructure including walking, cycling and public transport.
We are looking for new members so please pass this email on to a friend, and do join the conversation yourself – starting with our annual get-together.
What we're up to
We've been successful in building a network of contacts at both the local and county councils.
We would like to build on our successes below and continue to apply pressure to ensure our communities are safe, healthy and sustainable.
Undertook a review of all Epping Forest Schools to assess suitability for a Healthy School Streets. For more information

http://schoolstreets.org.uk/

We have and continue to lobby the Portfolio Holder for Highways Maintenance and Sustainable Transport at Essex County Council to ensure local concerns are heard.

We have drawn up a list of

key routes

in the district that could be considered for cycling improvements and engaged with district and county councillors to show what can be achieved – the next step we're demanding is a Local Cycling and Walking Improvement Plan

We're encouraging local politicians and public servants to meet the challenges of climate change and air pollution with cost-effective solutions that provide real choice and genuinely improve quality of life

We contacted Transport for London when Loughton High Street was closed, to ask them to ensure the number 20 would stop anywhere near Morrisons and the Library. Thames Water's works around Loughton are a continuing challenge to transport generally, and we'll keep playing our part in protecting sustainable travel.
Bus news
From January, a temporary £2 bus fare cap will be introduced across England and £130m of support has been announced to save services from facing a potentially devastating funding cliff-edge.
Read more from the Campaign for Better Transport
.
Cycling News
With fuel costs affecting transport well before the winter heating season creates wider hardship, cycling levels in England rose by 47% on weekdays and 27% on weekends in the five months to the end of July.
Read more from Cycling UK
.
More volunteering opportunities
We'd love you to consider volunteering your time with us – even an hour a month would be a huge help (reply to this email or come along to the AGM for more info!) – but if not then you might like to consider the Epping Forest Heritage Trust charity. As well as looking for
conservation volunteers
, they're currently
recruiting new trustees
.
Join the conversation and voice your road safety and transport concerns at our next meeting.
Thanks for reading. See you soon!


The EFTAG newsletter Team