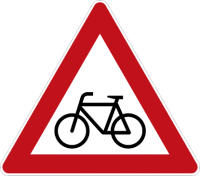 Essex County Council are proposing 26 new cycling schemes for Loughton, Chigwell & Buckhurst Hill in their draft Cycling Action Plan. Some of the proposals are great, some are so-so – and we think there are a few important things missing, too.
We've chosen 6 routes to prioritise and we're actively speaking to councillors and Essex Highways to push to make them a reality. Our six routes each offer big improvements to the walkability and cycleability of the towns of the Roding Valley, and together form a transformative network which is greater than the sum of its parts. You can read more about it here.
Only got 5 minutes?
Drop us an email with the top thing that makes cycling difficult or dangerous for you and your family in Loughton, Chigwell, Buckhurst Hill or the surrounding area. We're on cycling@eftag.org.uk.
Can you spare a little longer?
We've listed all the proposals on our Cyclescape discussion board. Each proposal is listed as an 'issue' and accompanied by a map and the council's description of what they want to build. Join (or start!) the discussion thread about each issue, and we'll feed back your ideas to the council in a few weeks' time.
And if there's a junction that needs to be made safe for cycling, and the council aren't proposing to do anything about it, please do create a new issue. We'll make sure the council hear about it.
If you want to get more involved, drop us a line to talk about how you could help.
About us
EFTAG Cycling is the cycling campaign for Epping Forest. We campaign for safer cycling facilities for all kinds of people on bikes, working with others to promote this healthy, convenient and cost-effective form of transport. Read more >>