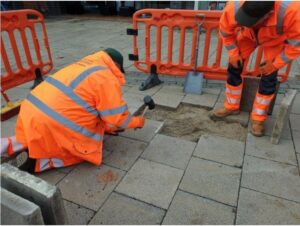 Towns and villages where people choose to walk more often than they drive are better places to live. And even when we drive, cycle or take the bus, a safe walking environment makes a huge difference to the economic vitality of our shopping districts. Too many of our town centres and residential areas are blighted by poor crossings, terrible surfaces, fast roads and bad parking.
Children especially should be safe getting to and from their schools, which is why as well as campaigning for better pavements and crossings all over the district, we want Essex Highways to prioritise creating School Streets wherever possible.
Please get in touch if you can help our campaign – even if you just want advice about how to make things better where you live.