After my last blog on the new Whipps Cross junction, our journey towards London continues with a brief survey of the new cycle traffic lights between Whipps and the Bakers Arms.
Overall, these, and the segregated cycle track, are excellent: a real contribution towards increasing safety and reassurance for cyclists. There are, however, a few snags in the implementation which could either be fixed at some point, or borne in mind when designing future infrastructure. But I'm not an expert, just a cyclist, so please let me know if I've misunderstood the situation! Very happy to learn.
There are three sets of lights on the section I'm talking about today. The first is just after Whipps Cross, at the junction with Wood Street. [below, left] For someone heading straight on towards London there are no lights just a useful right filter for cyclists who want to turn north up Wood Street [below, right]. There's no obvious indication of redirection onto this segment for cyclists coming south from the Waterworks roundabout – see my previous blog: something for a future project perhaps.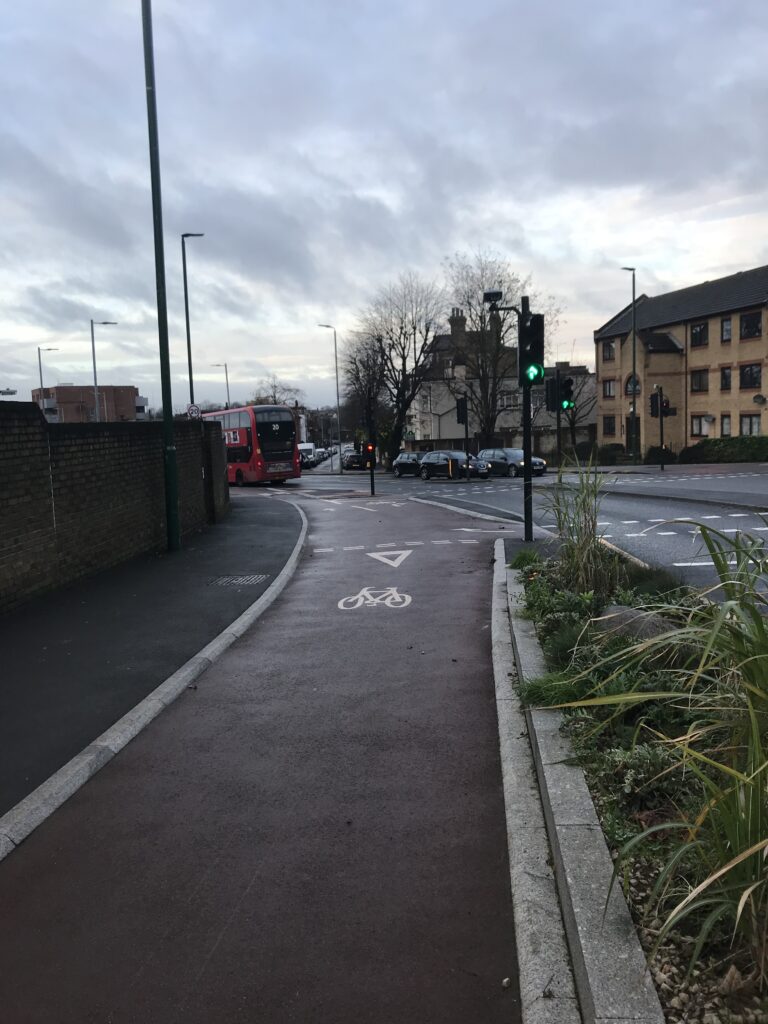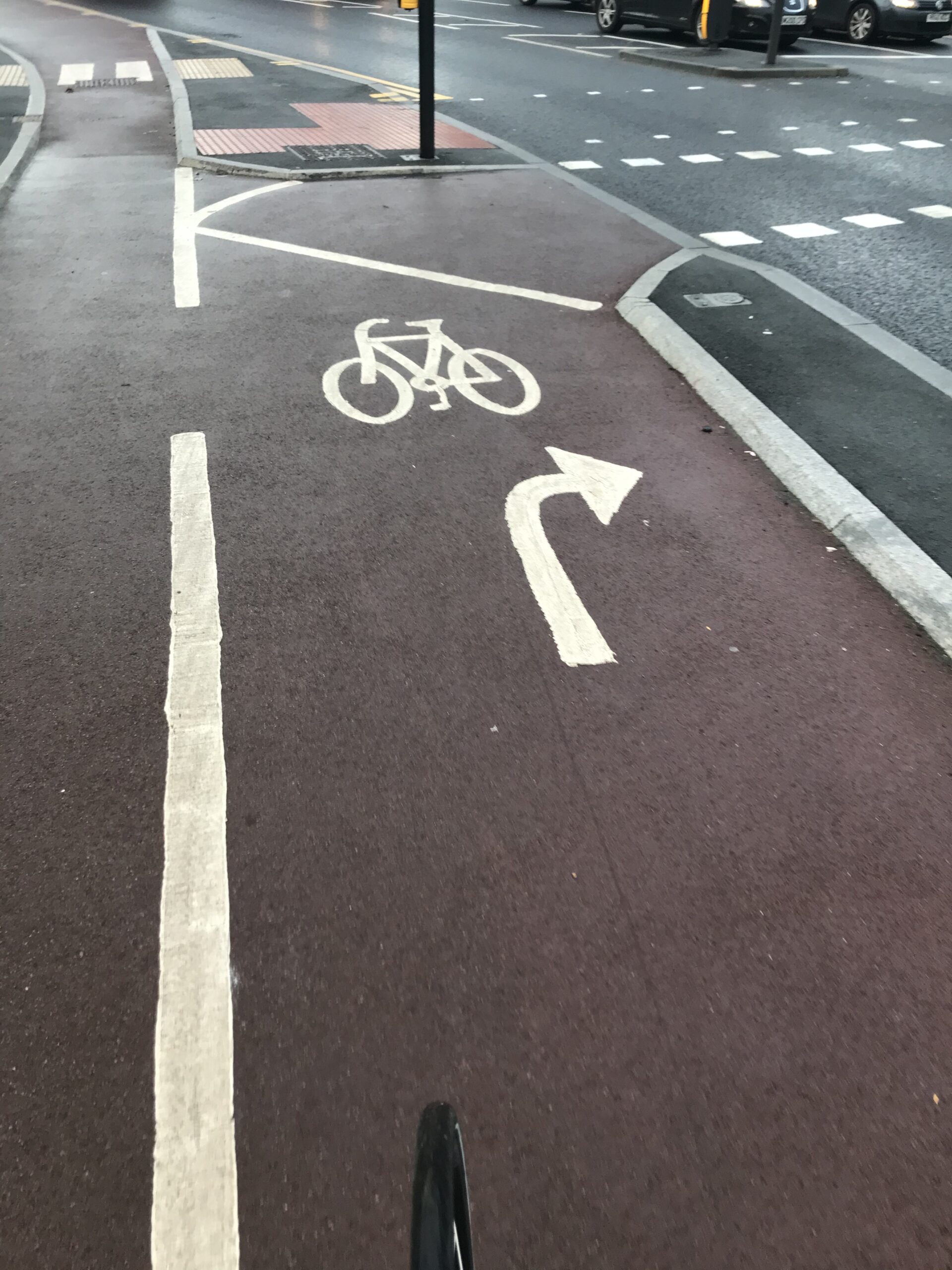 The second set of lights is along the flat, straight section, at the junction with Eastern Road and West End Avenue [below, left]. The button for cyclists to press [below, right] is well placed; the only problem here is that if you're unlucky it's a very long wait until the green bike comes on again – many cyclists are I'm afraid tempted to go through the red light, or join with the motorised traffic.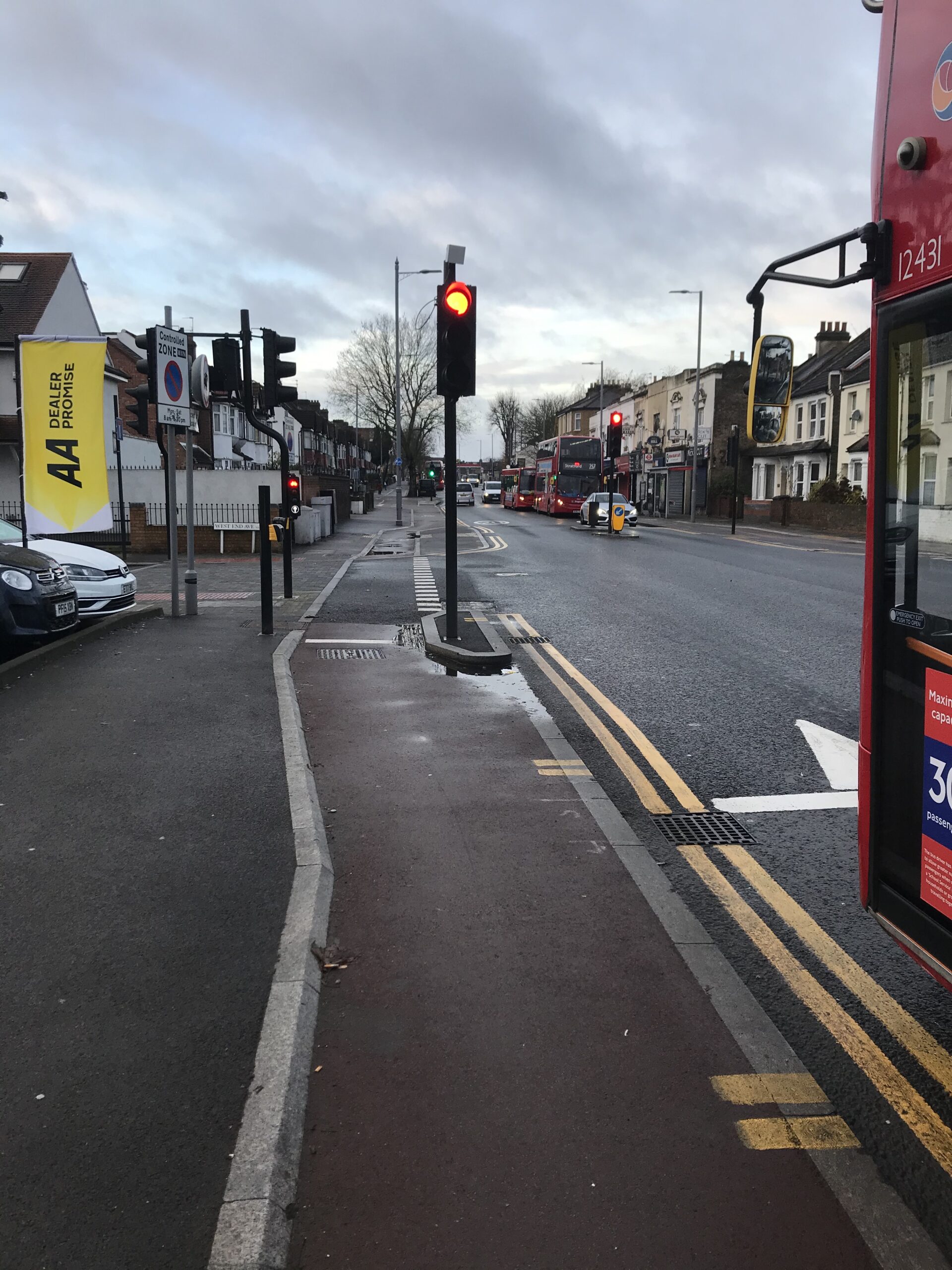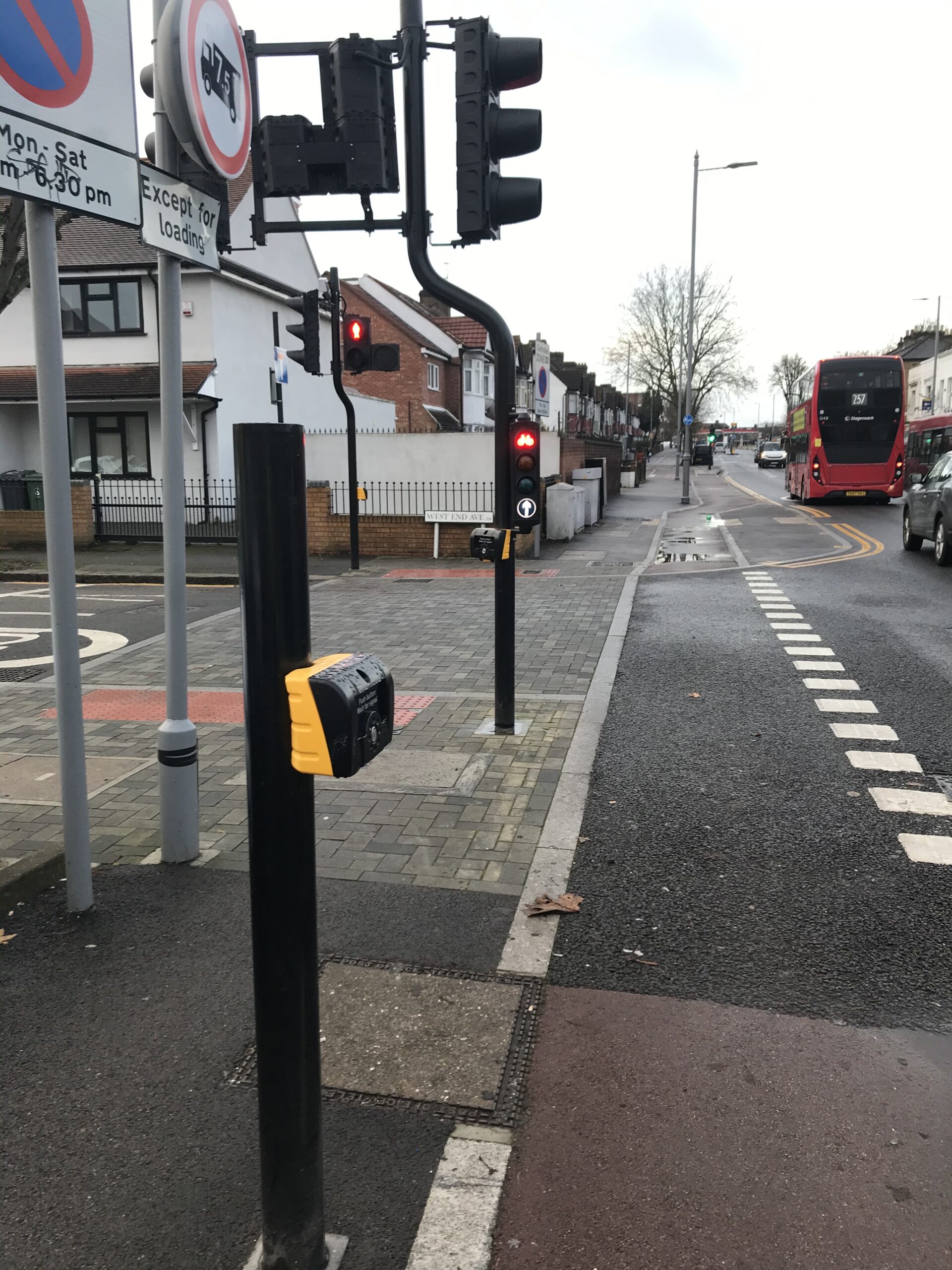 From there we head past the shops and the floating bus stop to the junction with Leyton Green Road. Just beforehand, there's a pedestrian crossing with a separate bike light [below, left]. Leyton Green Road is the site of a bus garage, so lots of buses turn left here [below, right].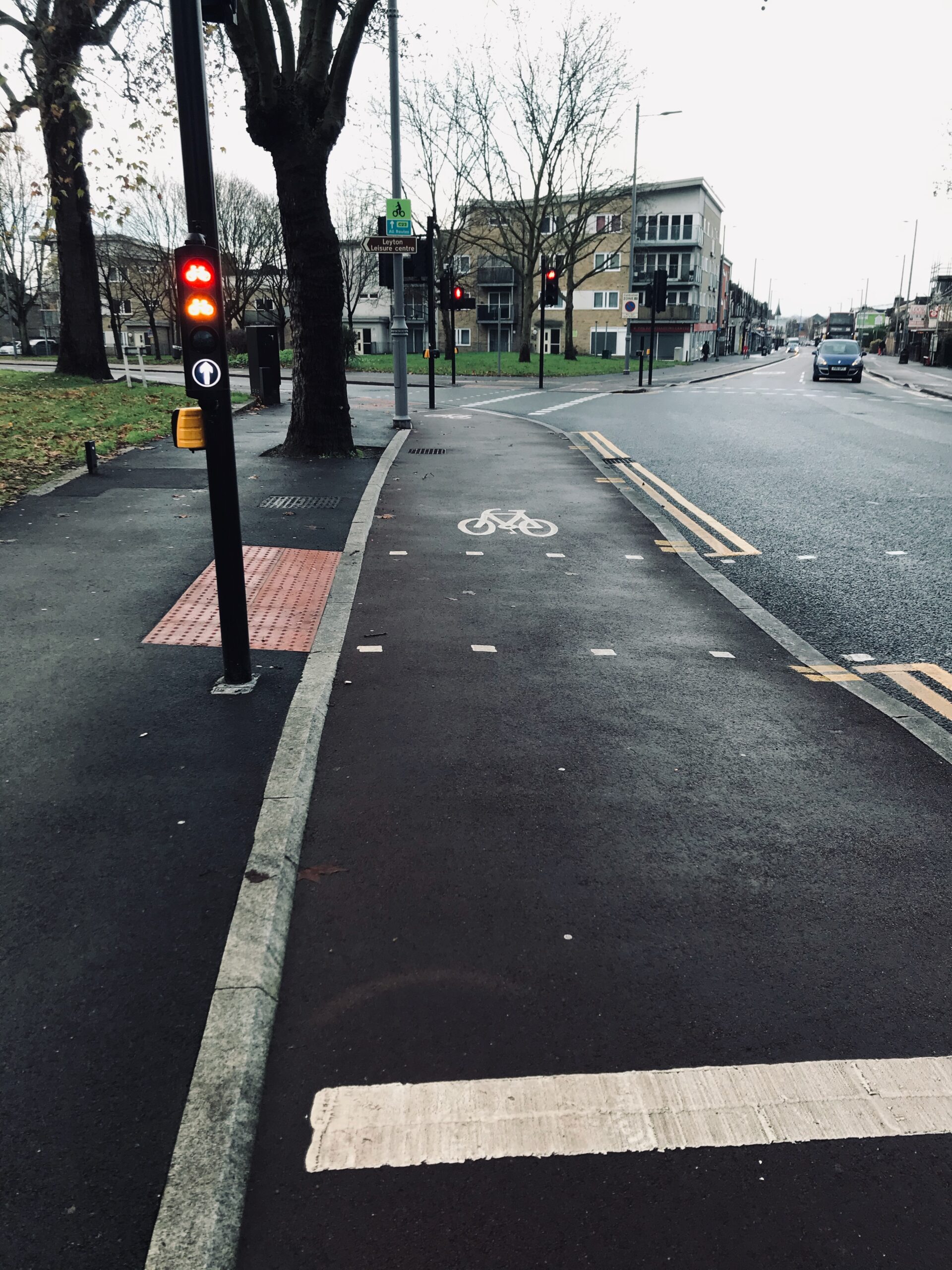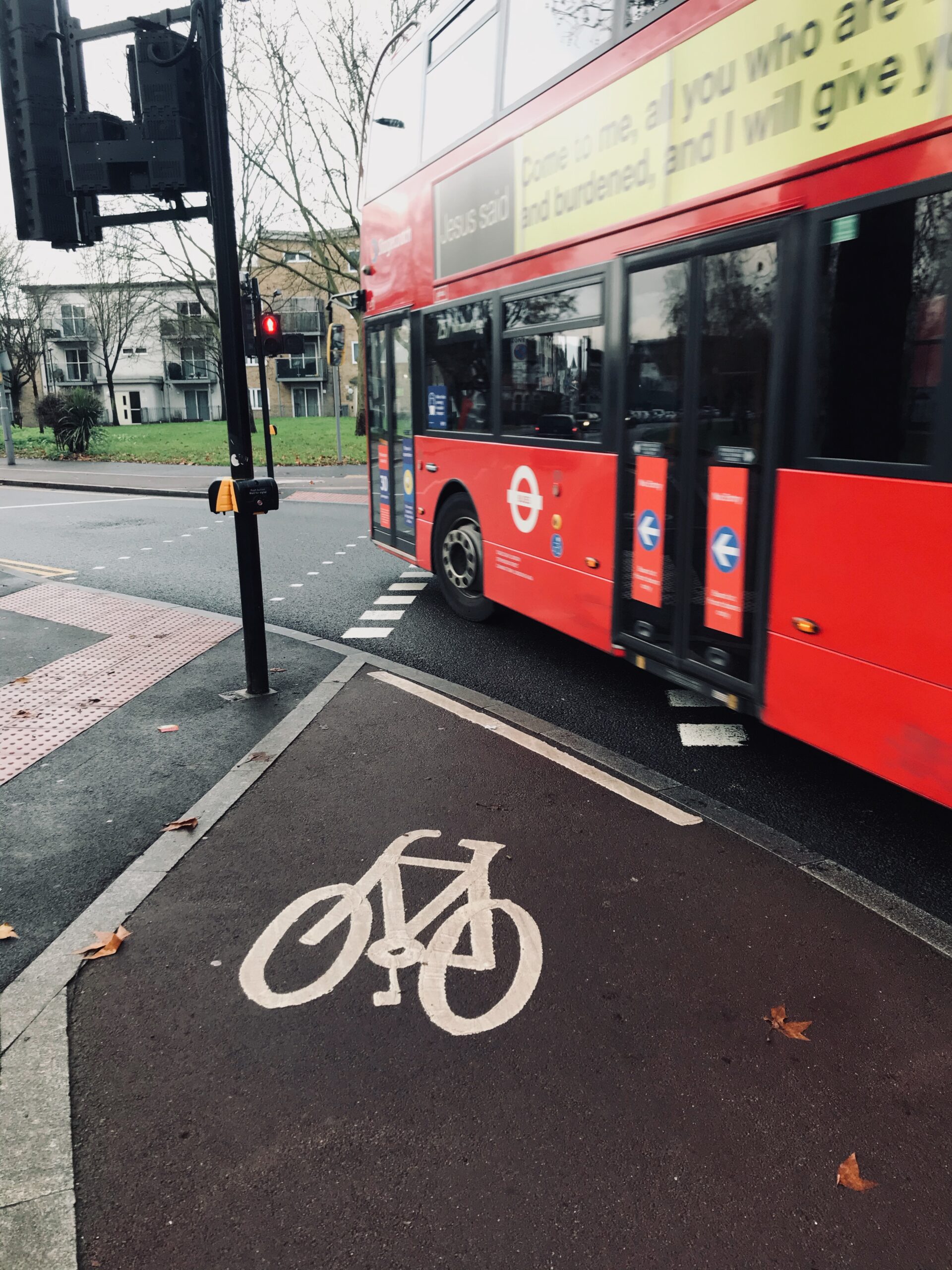 As you can see from [below, left] & [below, right], the button you have to press to activate the cycle crossing is too close to the buses for comfort – drivers coming from behind you quite understandably think you're going to cross in front of them, and there's a real danger of being clipped by a long vehicle whose driver misjudges the bend. The button should be taken back from the position of the pedestrians' one – though I'm not sure how, as it shouldn't block the pavement either.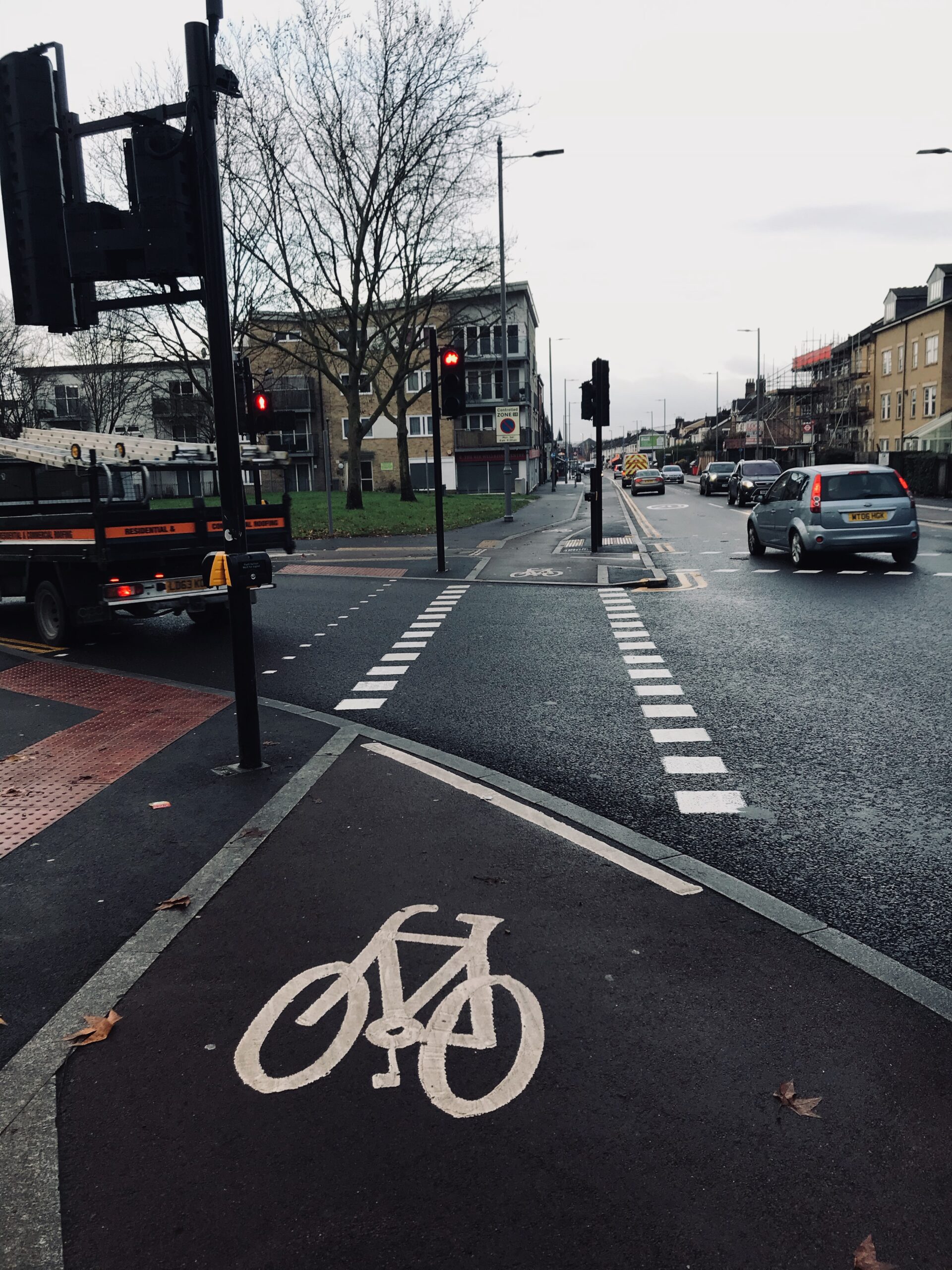 The last set of lights for today is the one at the Bakers Arms itself, approached by a nice piece of track (today, remarkably van-free) [below, left & right].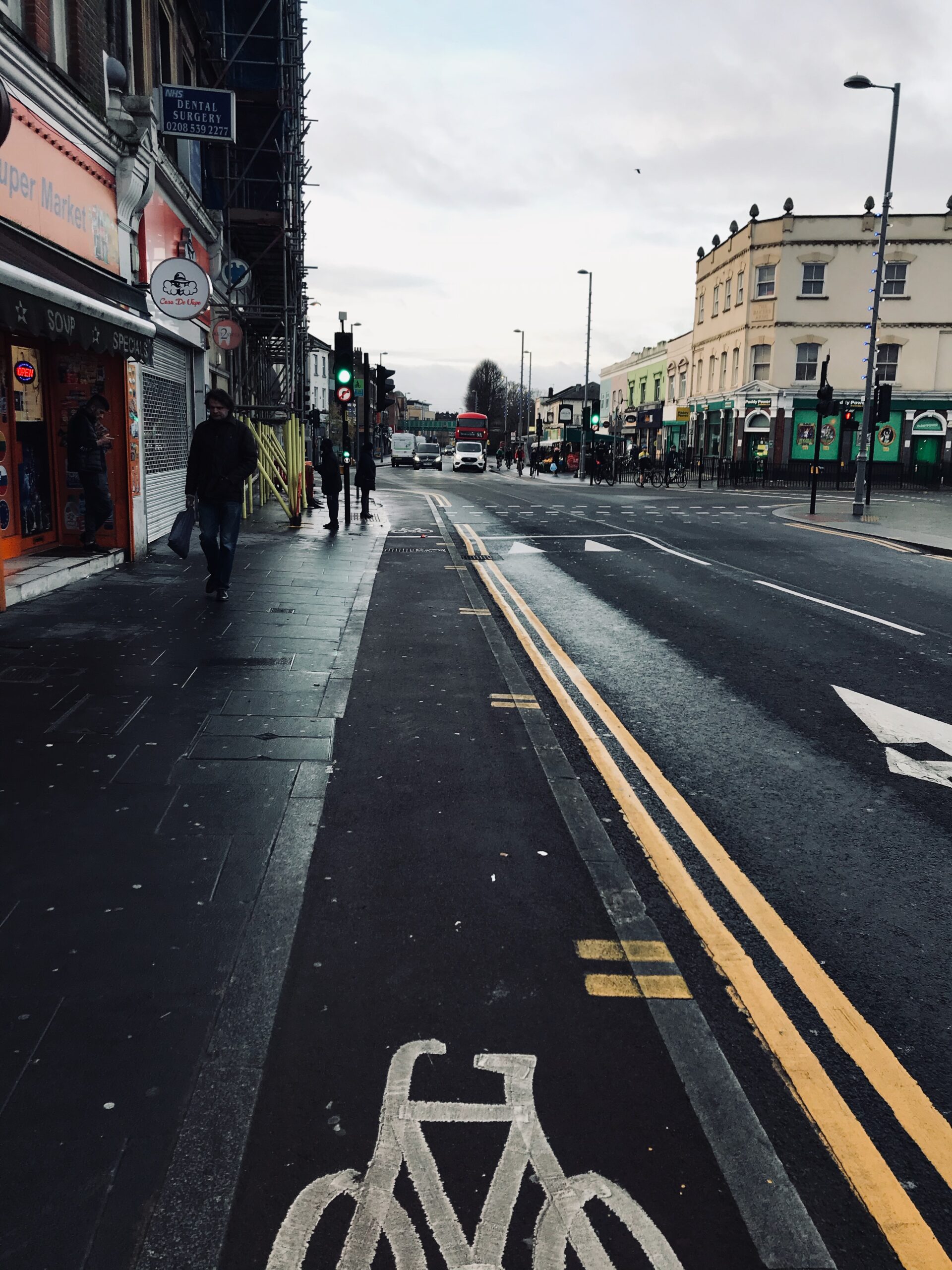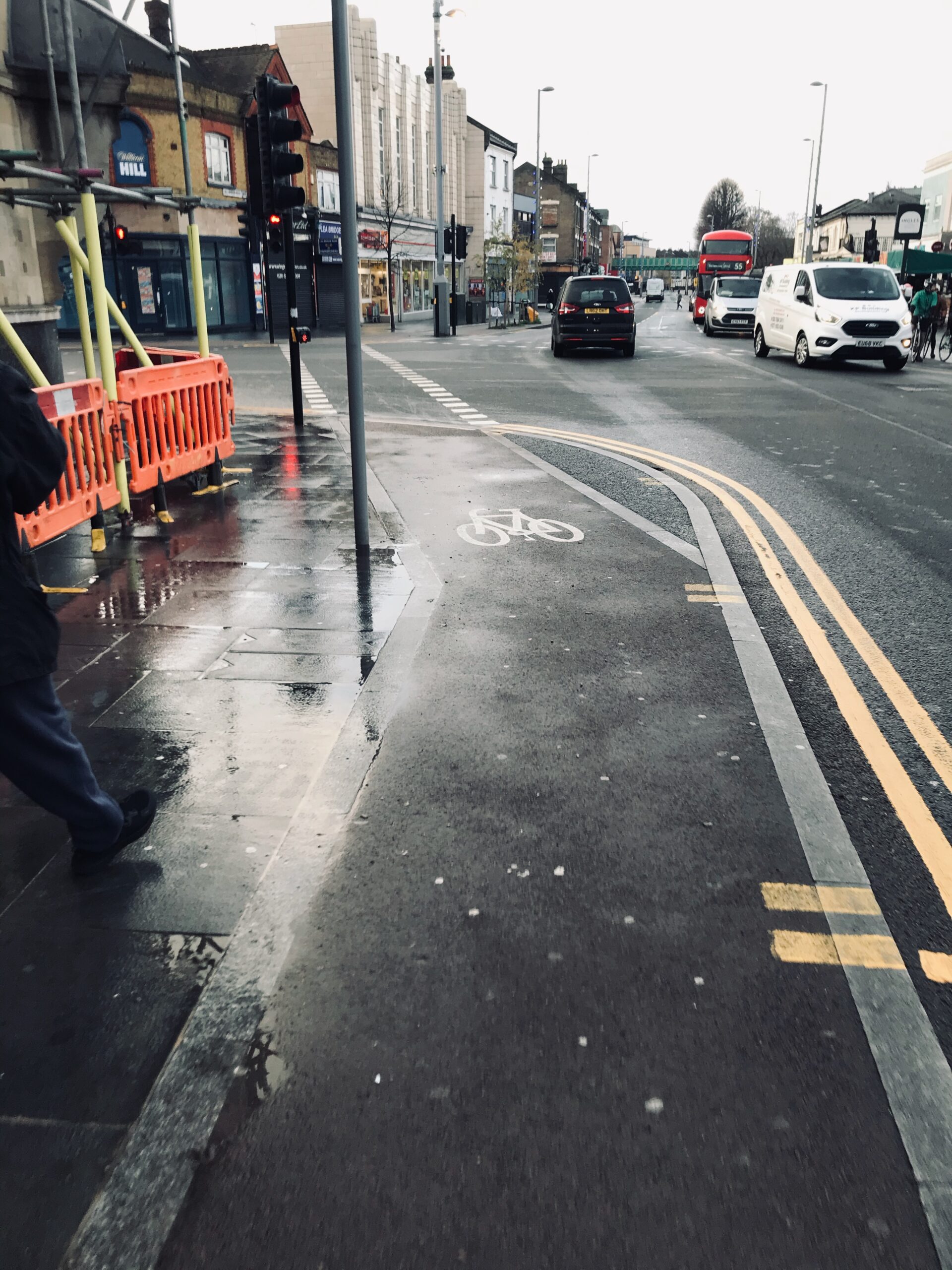 Again, the cyclists' button [below, left] [below, right] is a little too near the road for comfort, but it's not as scary as Leyton Green Road.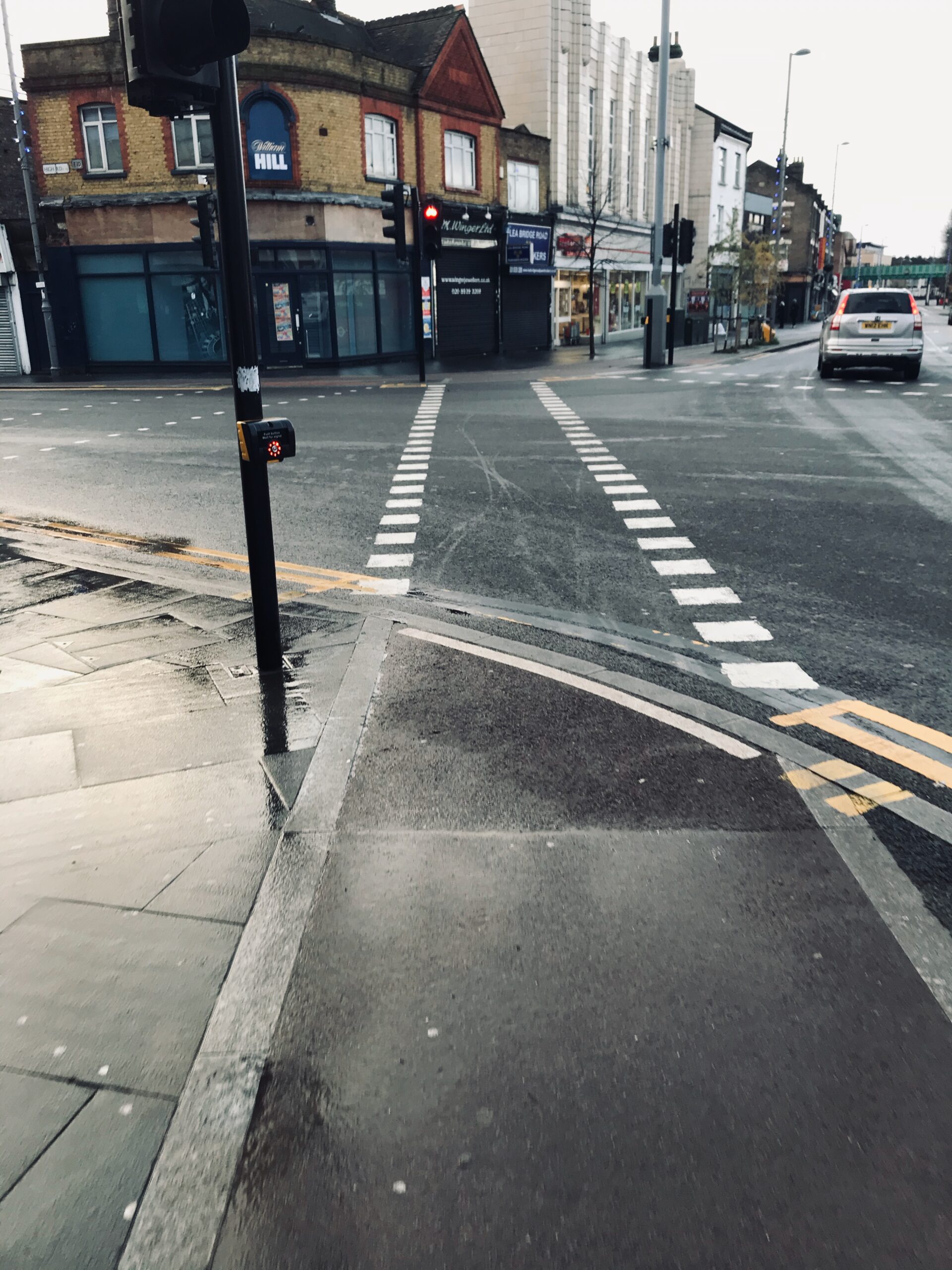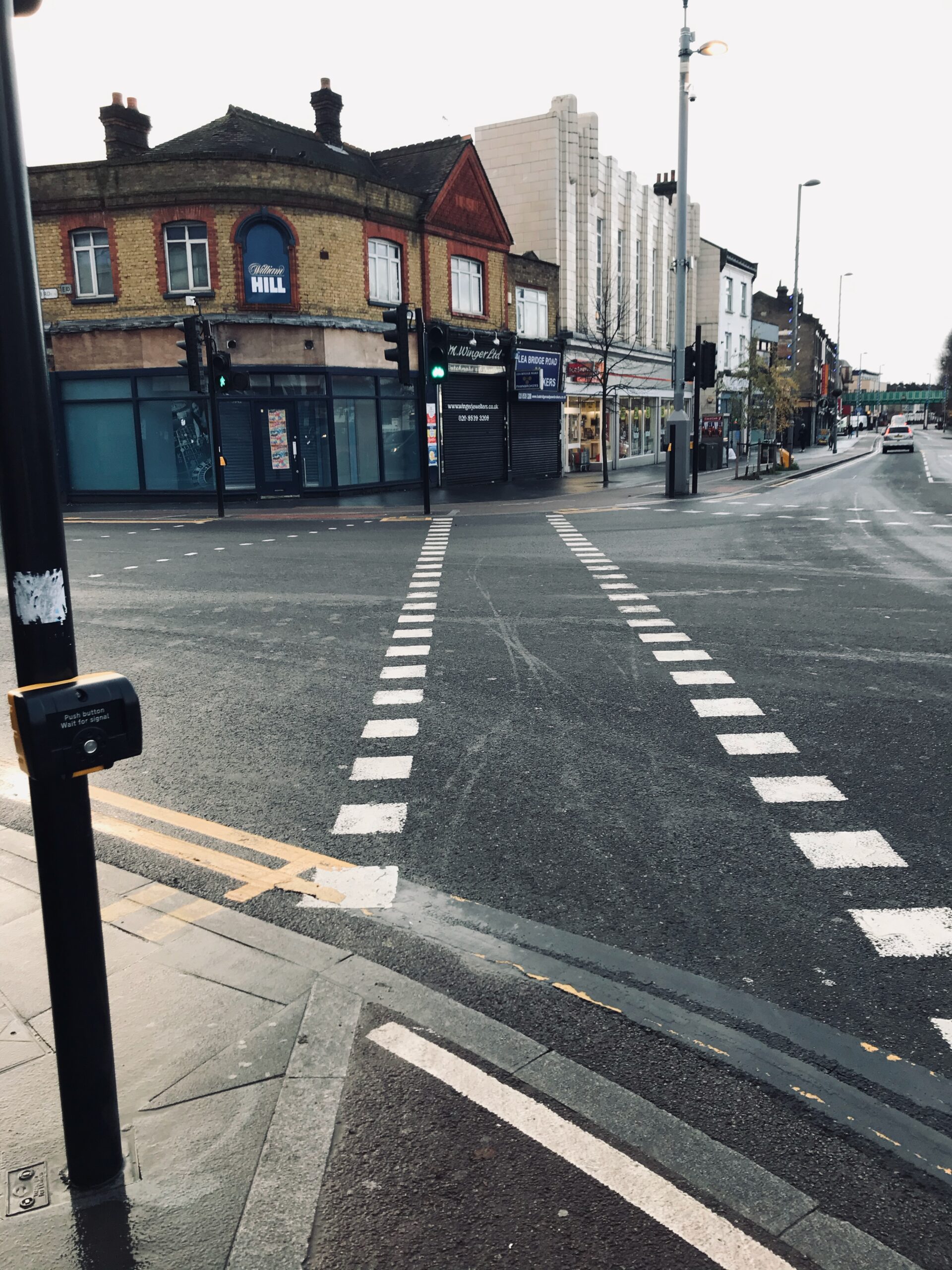 So, overall, a much more pleasant and safer ride than before, with a couple of provisos.